In today's ever-changing workforce, employees need easy self-service options for handling their compensation and promptly accessing their pay. WORXPay and WORXPremier simplifies payroll processing with just a few clicks, relieving you from the complexities of tracking employment tax rates, computing liabilities, generating reports, and handling payments. It offers a personalized employee experience and allows for self-service onboarding, updates to direct deposit and personal info, tax filing, and much more.
Evolve WIth Your Worforce
Streamline the handling of direct deposits, pay cards, and immediate access to earned wages for employees with diverse job classifications, locations, and lifestyle preferences through automation.
Tax Filing & Compliance Automation
Reduce your administrative workload with isolved Payroll, which automates tax calculations, filing, and payments to government agencies. This not only helps you secure eligible tax credits but also minimizes the risk of penalties due to payment inaccuracies.
Gain Valuable Operational Insights
Harness the power of integrated reports that provide insights into cash needs, past payroll information, W-2 notifications, and tax deposit notifications. This will help you streamline operations and save on costs.
With WORXPay, powered by isolved, you gain more control over your payroll processes via a secure, modern, and connected platform. Process payroll in just a few clicks and let WORX handle the rest! WORX pays employees, calculates liabilities, creates reports and makes payments.
Features:
Payroll, Taxes, Garnishments, Compliance, Year-End Preparation, Custom Reporting
Designed for:
Small businesses looking to make payroll more efficient and accurate.
WORXPremier
Payroll & Complete Human Capital Management
WORXPremier is a cutting-edge Human Capital Management (HCM) platform designed to enhance the overall employee journey. This platform seamlessly handles all aspects of HR and employee management and is designed to easily adapt to the evolving needs of forward-thinking organizations.
Designed for:
Medium to large-sized businesses, or small businesses with expansion plans, needing consistent and easy to access hiring, onboarding, performance, and training platforms.
Features:
Human Resource Management, Time & Attendance, Hiring, Onboarding, Applicant Tracking, Staff Learning & Development
Features & Benefits
Payroll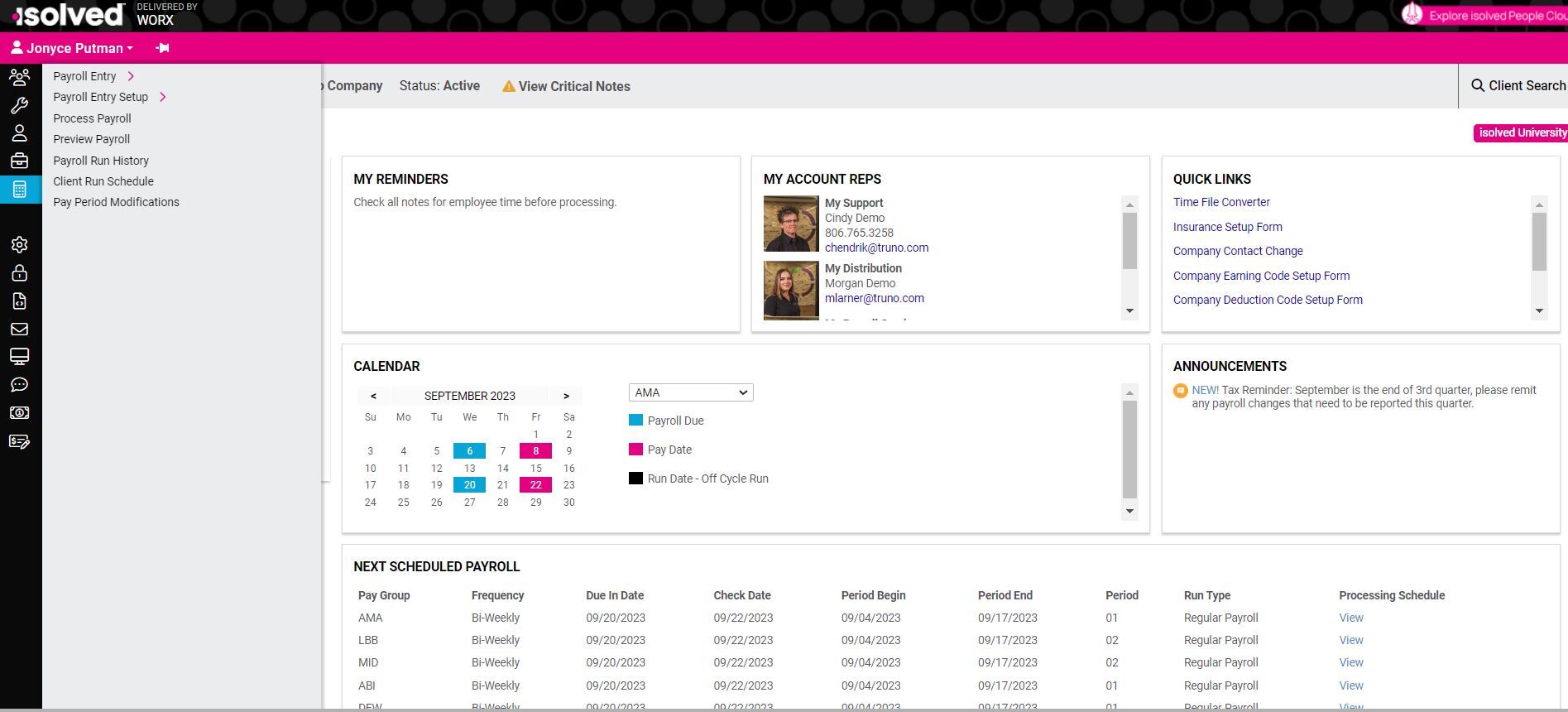 Get a full payroll preview that provides alerts of potential errors before you process.
Lets you tailor tasks to your payroll cycle
Automates tasks, such as cutting checks or sending direct deposits, ensuring timely payments
Allows you to track and process Federal and State taxes for seamless compliance
Provides comprehensive reports to simplify regulatory filings, audit preparation, and more
Integrates with employee data from WORX Attendance or POS programs to streamline processes
Simplifies ACA compliance with up-to-date definitions and standards for peace of mind
NEED HELP MANAGING YOUR WORKFORCE?
WORX brings scheduling, payroll, vacation requests and more into a single portal that easily integrates with your other systems.

Employees are your most valuable asset. Having the right tools helps you take care of your employees and keep your business running. By consolidating these tools into a single portal, you can streamline processes and create efficiencies that save you time and money.
With the WORX Payroll suite of tools, you can manage employee payroll, time & attendance, onboarding, and more from a single portal that provides a comprehensive solution. These solutions are backed by experience and expertise, so you can feel confident that WORX Payroll will guide you and your team on the road to success.
7412 University Ave
Suite 9
Lubbock, Texas 79423